The Wimpey. Vickers Wellington B.MkIII of 425 Sqn.
A3 sleeved print £9.60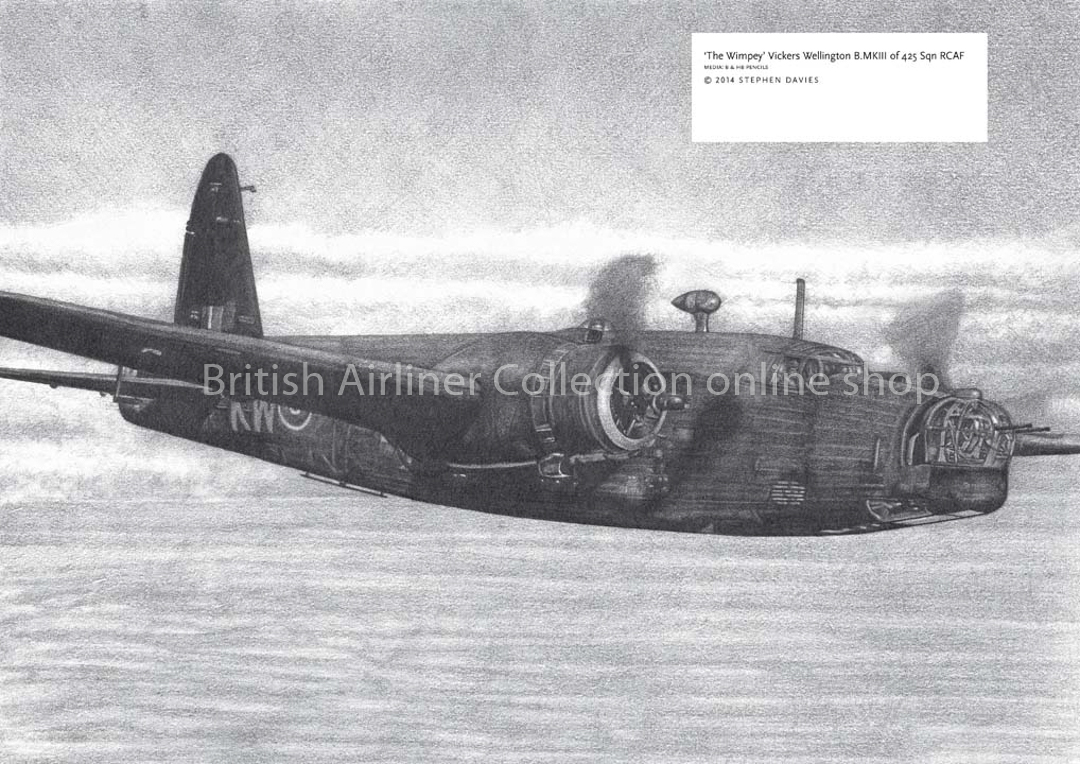 Image available as a Fridge Magnet £2.40 : Greetings Card £3.00; Postcard £0.60; A4 sleeved print £4.80; A3 sleeved print £9.60; A4 Board £9.60; A3 Board £14.40; A4 Mounted £24.00; A3 Mounted £36.00; A4 Framed £48.00; A3 Framed £78.00. All prices inc vat but exclude delivery. Delivery cost and estimated delivery date will be advised when we confirm your order.
Author: Stephen Davies AGAvA
ISBN: N/A
Size: 0mm x 0mm x 0mm
Condition: New:

£9.60
Registered Charity No. 285809